Meet the Staff of FUMC Lenoir
Senior Pastor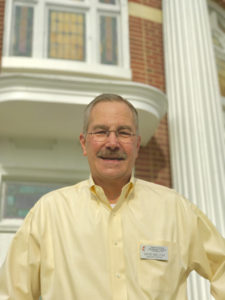 Dave Melton
Dave became Senior Minister of FUMC in 2018. He has recently served Providence UMC and numerous large churches in western North Carolina. Dave is an elder in full connection in the Western North Carolina Conference of the United Methodist Church. Dave is a graduate of Davidson College; received a Masters of Divinity degree from Duke Divinity School; and received the degree of Doctor of Divinity from High Point University. Dave's passion for global missions is evidenced by his work in establishing ongoing foreign missions in Mexico, Guatemala, Costa Rica, Bulgaria and Kenya. Dave has served as President of the Steering Committee of the Reynolds LEAD Academy, a professional leadership program involving the enhancement of senior pastors in the Western North Carolina Conference in the areas of leadership, evangelism and discipleship. In 2015, Dave led LEAD Academy pastors as they attended a worldwide church conference in London, England, before exploring our Methodist roots in that country on a Wesley tour.
Director of Robbins Preschool

Melanie Anderson
Melanie has 25 years of experience in children's ministries. She and her husband Buddy joined FUMC in 1991 with their two children. Melanie's is the director of Robbins Preschool and oversees our Room at the Table meal served to the homeless on a monthly basis.
Director of Music Ministries

Jamie Jones
Jamie joined the staff in 2015 after having spent many years teaching music in public schools and directing music at several churches. She is married, has 3 grown children, and 2 grandchildren. Her responsibilities include worship planning, directing the adult Chancel Choir and Hand Bell Choir, teaching music to the Robbins Preschoolers, and overseeing the children's music program called C.A.S.T – Creating and Singing Together.
Worship Leader

Lynne Carter
Lynne brings her talents to the First Light Service each week. She leads a group of committed volunteers to prepare for and lead our early worship service. She has been blessed with an amazing voice and organizational skills that help her deliver powerful praise sets each week.
ORGANIST

Joseph Franklin
Joseph Franklin is 16 years old and a sophomore at Patton High School in Morganton. He began playing the piano at age 6 and started organ when he was around 10. Joseph is also a member of the Patton High School Band, where he plays the tuba. His favorite composer is J.S. Bach, and his favorite style of music is Baroque. In his spare time, Joseph likes to ride his bike, spend time with family, and travel.
Facilities Manager

Daniel (Danny) Clark
Danny is in charge of all the facilities at FUMC. He sets up for our various groups and classes that use the church. He is also in charge of the church grounds as well as maintaining our equipment. Danny's work makes a big difference in the way things run – and you'll notice it!
Director of Youth and Family Ministries

Tara Hatton
Tara joined our staff in January 2020. She received her Bachelor of Science in Theatre Education at ASU and her Masters of Education in the same field from UNCG. She currently works with the theatre arts program at West Caldwell High School and has been a Fellowship of Christian Students sponsor, leader of Bible studies, writer of devotions, and a regional speaker at women's events. Tara directs our youth program and helps with worship on Sunday mornings among other duties.
Church Hostess

Kay Lanier
Kay joined the FUMC staff in 1995. She has two children and four grandchildren. Kay's responsibilities include hosting various meals throughout the year, such as Faith Lift, Young At Heart, receptions, etc. Kay and her staff do an incredible job. The food they come up, and their wonderful attitudes, make our kitchen staff one of the best anywhere.
Administrative Assistant

Ivey Deitz
Joining the staff of FUMC in 2019, Ivey and her husband, Doug, have two grown sons. She has worked in various churches and ministries since 1987 and now manages our church office and assists the staff in all administrative tasks.
Financial Secretary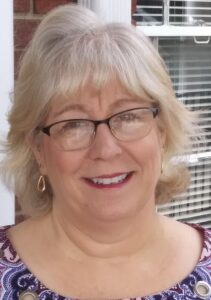 Lisa Bennick
Lisa joined our staff in the fall of 2018. She has lived in Lenoir since 2007 with her husband, Jimmy. After working in banking and bookkeeping for many years, Lisa is currently overseeing all aspects of the church's finances.