Meet the Staff of FUMC Lenoir
Senior Pastor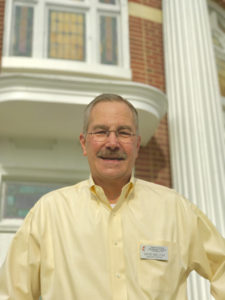 Dave Melton
Dave became the Senior Minister of FUMC in 2018. He has recently served Providence UMC and numerous large churches in western North Carolina. Dave is an elder in full connection with the Western North Carolina Conference of the United Methodist Church. Dave is a graduate of Davidson College; received a Master of Divinity degree from Duke Divinity School; and received the degree of Doctor of Divinity from High Point University. Dave's passion for global missions is evidenced by his work in establishing ongoing foreign missions in Mexico, Guatemala, Costa Rica, Bulgaria, and Kenya. Dave has served as President of the Steering Committee of the Reynolds LEAD Academy, a professional leadership program involving the enhancement of senior pastors in the Western North Carolina Conference in the areas of leadership, evangelism, and discipleship. In 2015, Dave led LEAD Academy pastors as they attended a worldwide church conference in London, England, before exploring our Methodist roots in that country on a Wesley tour.
Director of Robbins Preschool

Erika Murphy
Erika has much experience with our preschool program, as both of her sons were Robbins students. During those years, Erika was extremely involved, both as a parent and a volunteer. Erika's employment with Robbins began in August 2021, meaning that she has been an integral part of our program for the last six years. Erika also runs the church's children's program and the nursery as a member/volunteer.
Director of Music Ministries

Jonathan Beal
Jon is the son of the Honorable and Mrs. Beverly T. Beal. He and his wife live in Lenoir with their daughter Brianna and son Grainger. Jon was raised in Lenoir and attended the Caldwell County Schools; Lower Creek Elementary, William Lenoir Middle, and Hibriten High School. After graduating from Wake Forest University with a B. A. in Music Education in 1993, he became a teacher in the North Carolina Public Schools. Currently, Jon is the band director at Heritage Christian School in Hudson, NC. He is also a retired Band Director, general music teacher, guitar instructor, and bus driver from Caldwell County, North Carolina. In 2011, Jon received the Maxine Swalin Award for Outstanding Music Educator of North Carolina. He is also an instructor at the Harper School for the Performing Arts. Jon has served as the Music Director at Mt Hermon United Methodist Church, Hudson United Methodist Church, and now, the First Methodist Church in Lenoir.
Worship Leader

Lynne Carter
Lynne brings her talents to the First Light Service weekly. She leads a group of committed volunteers to prepare for and lead our early worship service. She has been blessed with an amazing voice and organizational skills that help her deliver powerful praise sets each week.
ORGANIST

Joseph Franklin
Joseph Franklin is a student at Appalachian State University majoring in Instrumental Music Education and Organ and is involved with the band programs at Appalachian State. His two favorite composers are Johann Sebastian Bach and John Phillip Sousa. In June 2019, Joseph was honored to march with the combined Burke County Bands in the 75th annual D-Day parade in Normandy, France. After graduation, Joseph plans to continue serving the church while educating the next generation of musicians.
Facilities Manager

Daniel (Danny) Clark
Danny is in charge of all the facilities at FUMC. He sets up our various groups and classes that use the church. He is also in charge of the church grounds as well as maintaining our equipment. Danny's work makes a big difference in the way things run – and you'll notice it!
Church Hostess

Kay Lanier
no email
Kay joined the FUMC staff in 1995. She has two children and four grandchildren. Kay's responsibilities include hosting various meals throughout the year, such as Room at the Table, meetings, receptions, etc. Kay and her staff do an incredible job. The food and their wonderful attitudes make our kitchen staff one of the best anywhere.
Administrative Assistant

Ivey Deitz
Joining the staff of FUMC in the spring of 2019. Ivey and her husband have two grown sons. She has worked in various churches and ministries since 1987 and now manages our church office and happily assists the staff and congregation in all administrative tasks.
Financial Secretary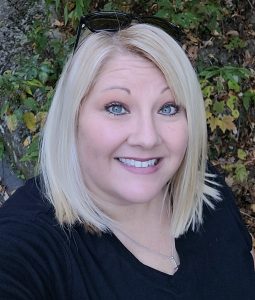 Karen Sheets
Karen joined our staff in 2023 and is a wife and mother of twin sons. Karen has lived in the area her whole life. She has worked in clerical and billing for several years and also worked in banking for a few years. Karen is happy to be a part of First United Methodist Church!