Uncategorized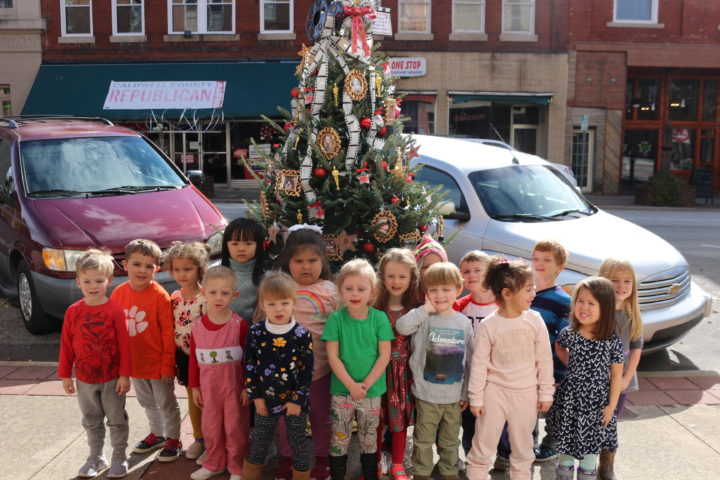 If you have a moment during the Christmas season, please go downtown and see the Robbins Preschool tree. It is directly in front of Riccoco Rionel (between the Antique Mart and the corner ice cream store). The children dressed as stars of the 50's and 60's, and they are adorable! Thank you to Helping Hands for sponsoring our tree!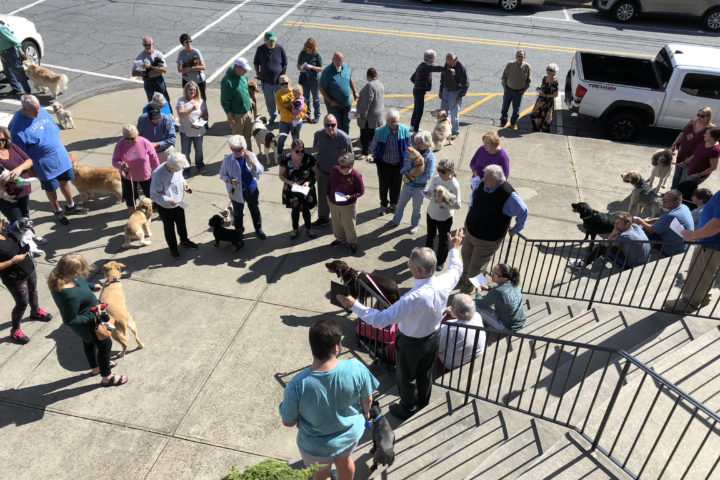 On the front steps of our church, all were invited as Pastor Dave and Aaron blessed the animals and our member's pets. What a great crowd we had show up for the event. We had 67 dogs and cats. Such a wonderful time had by all.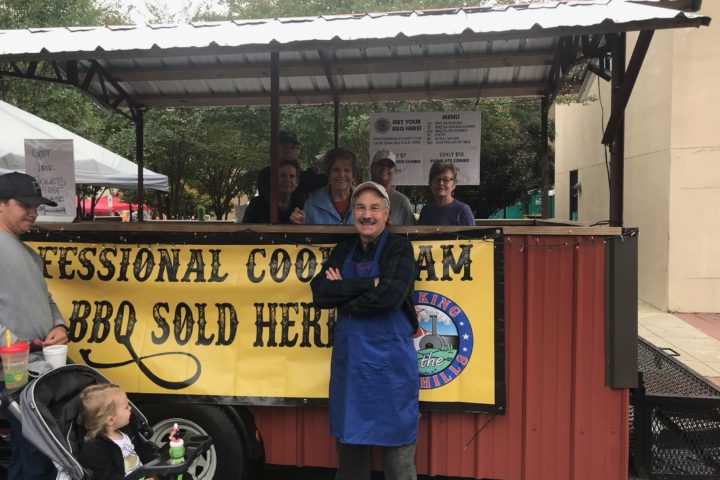 We enjoyed working at the Lenoir BBQ Festival Saturday, October 19! So much fun… we are going to do it again next year!